Emerson at the Pumpkin Patch - Larriland Farm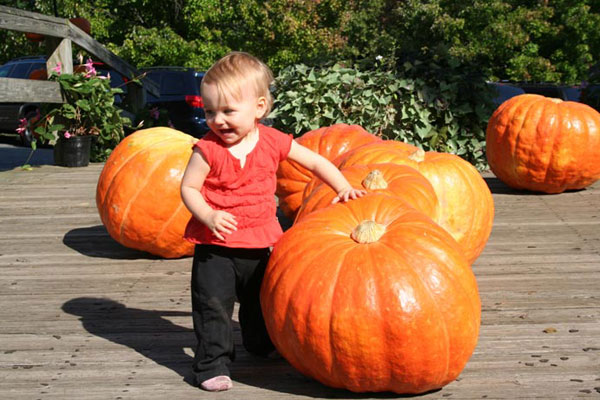 These pumpkins were bigger than her!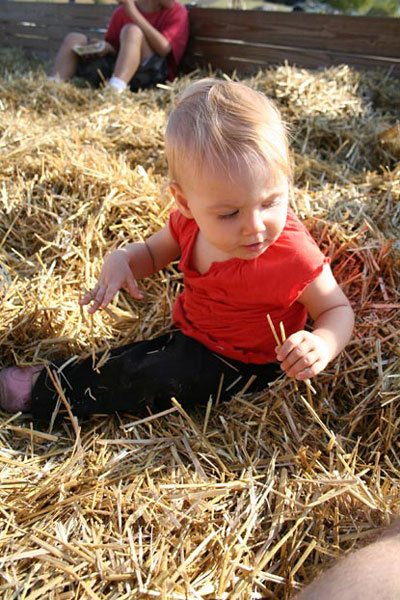 Inspecting the hay in the wagon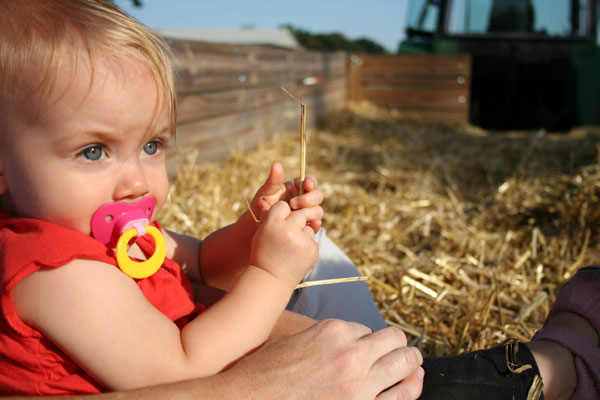 Enjoying her first Hay Ride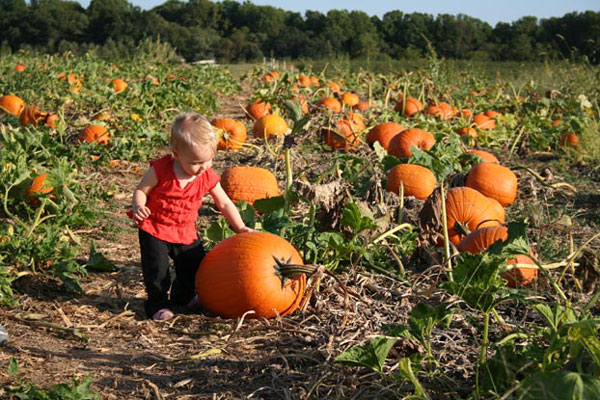 Pick the best one!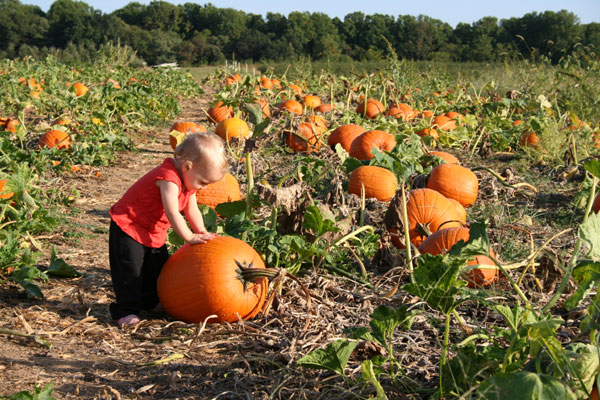 Feels firm and ripe...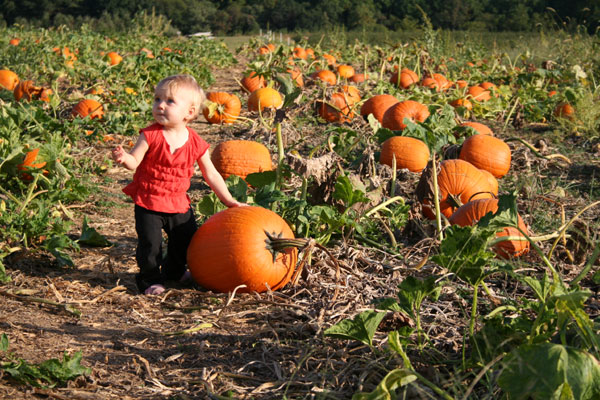 ...I think I'll take this one mom.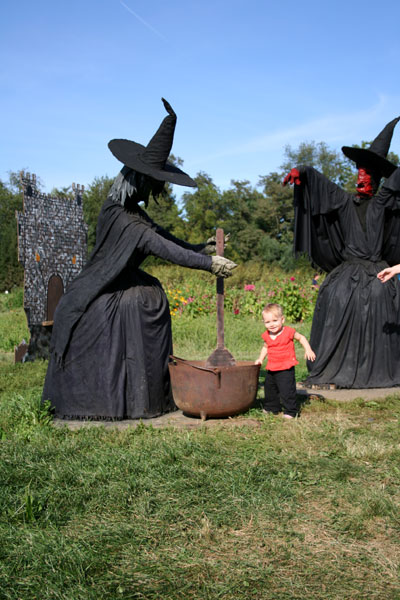 We turned our back for one second and these witches tried to cook her.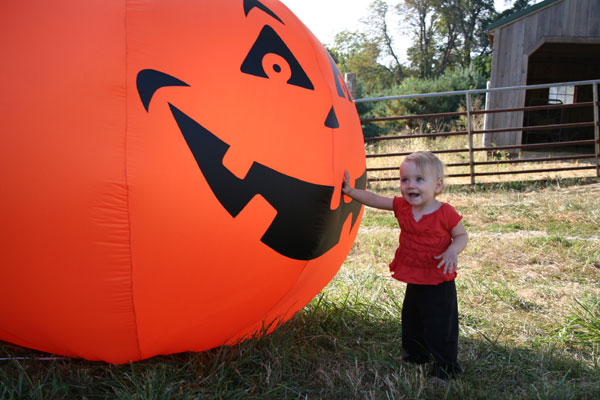 Visit Larriland Farm's website to plan your own visit